First Time Experience @ Exodus Festival Las Vegas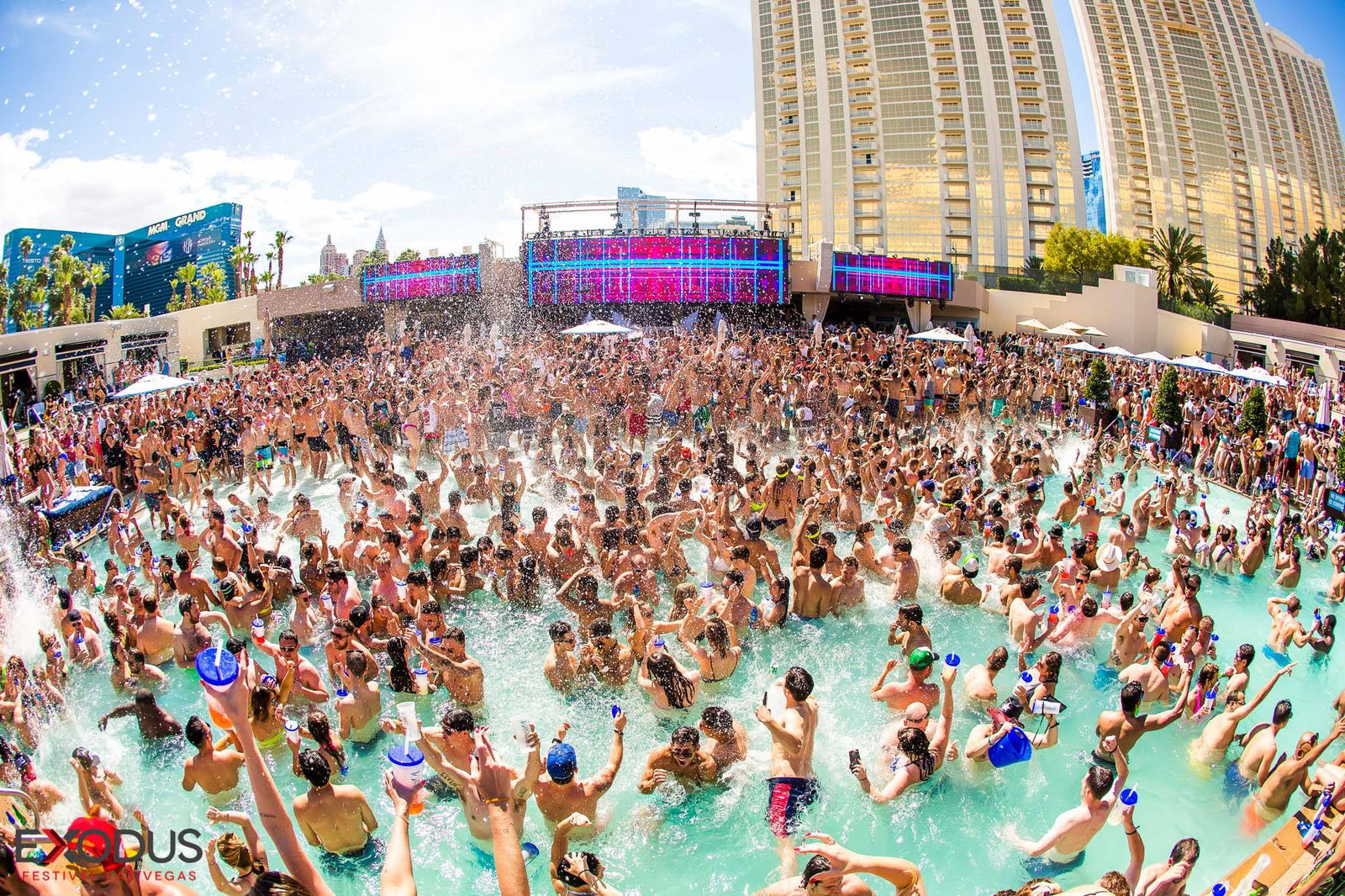 UPDATED 6/16/2018
Eagerly anticipating the beautiful sunny weather I decided to partake in a yearly music festival held in Las Vegas called Exodus that basically combines Electronic Music and some Alcohol with the Las Vegas Pool Party experience by day and the Vegas club scene by night with many of the popular name electronic DJs playing at each venue. The festival typically lasts 5 days and you have all access to all the Exodus events, which is pretty much everything on the strip!
So I purchased a pass, bought a plane ticket and booked my stay at the beautiful Venetian hotel! I figured this would be an excellent opportunity for me to promote my new clothing line while I got to enjoy myself at the festival! Win win!! 
Arriving on the scene:
The weather was perfect! The alcohol was cold! The girls were hot! I ended up making a few friends out there. All in all I had a great experience, enjoying my fun while being responsible at the same time. For me the greatest part of the experience is not just the beautiful scenery and music or the beautiful pool weather that graced us those days, but the experience in meeting new people and making a connection where there was once none helped make the experience a memorable one. Even though I made it a point to go there alone, meeting new people and being open to them that changed the perspective more positively. I ended up meeting people from all parts of the world and all walks of life but in the end we were all there just to have a good time, forget all troubles and enjoy life! 
All in all I had a fun time! I'll definitely be ready for all the upcoming Seasons of Exodus to follow and I hope more people make the trip out and try and make it a point to meet new people, expand their horizons, drink, have fun, be responsible and make new friendships!
I hope to see you all there!
---